With the summer season upon us, there is no better time to get out your fishing gear and spend a weekend away by the lake. It can be that perfect little break you need to relax and spend some time away from the daily stresses of life. However, without the right type of fishing pole, your fun trip can quickly turn into a disappointment.
Did you know different kinds of fishing poles are meant for catching different kinds of fish? Seems obvious enough, right? Well, there is actually a lot more to it when you're picking out a new fishing pole because different kinds should be used for freshwater and saltwater. Moreover, how expert of an angler you are plays a massive role in how well you would be able to handle a particular type of fishing pole. 
To help you make better sense of these different types, we have compiled them all below, along with a quick description so you can determine which would work best for your summer plans. Let's cast the line!
Types of Fishing Poles
Choosing the right type of fishing pole can be overwhelming, especially if you're new to the fishing scene. There is just so much to consider, from length and materials to the different poles designs made for different kinds of fishing.
Don't worry, though; we have you covered. Here are the different types of fishing poles you will come across when you head to the fishing gear shop. We have discussed the design and purpose of each type to help you make the right decision as per your needs.
Casting Fishing Poles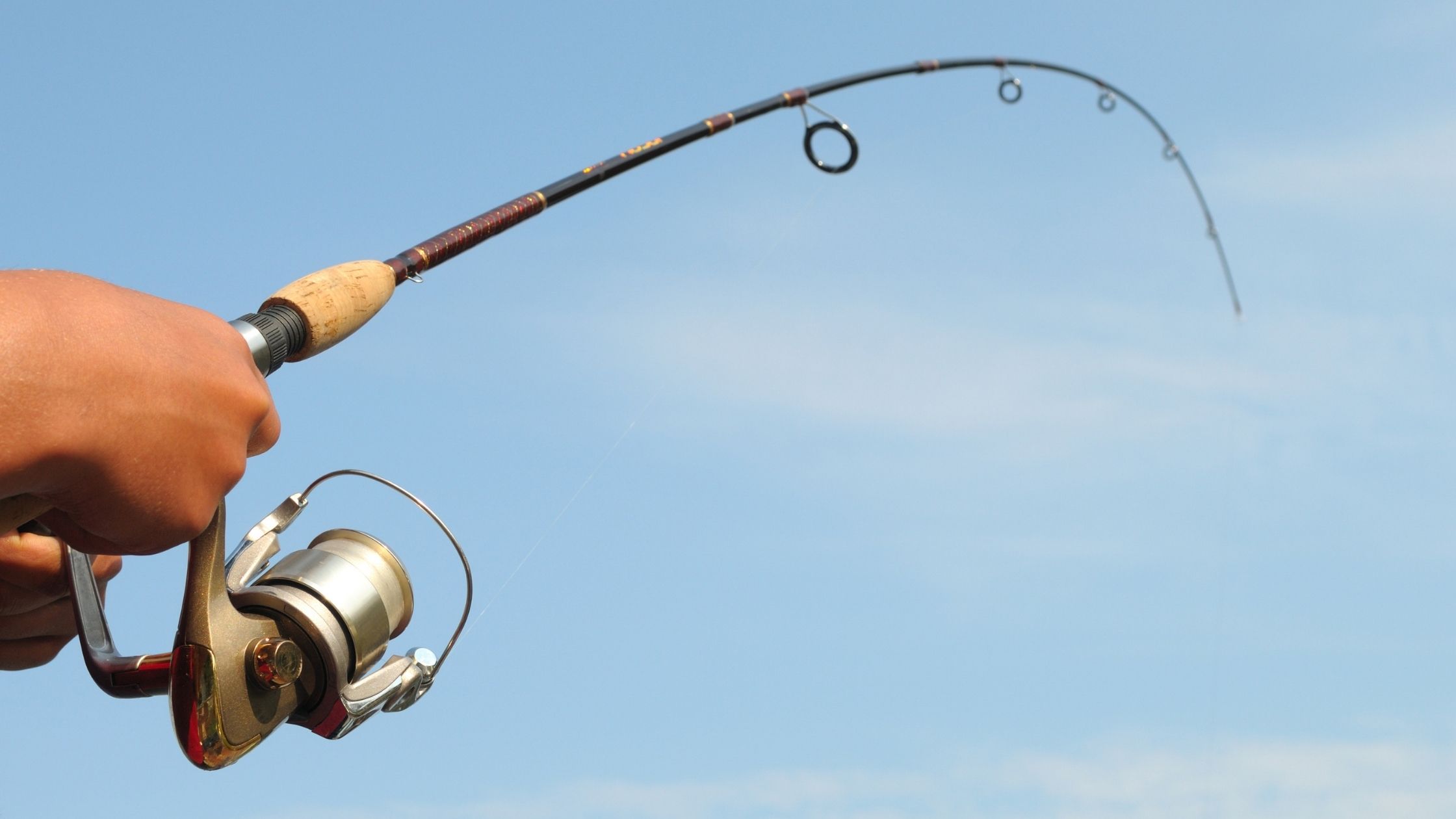 Casting fishing poles (often called rods, too) are some of the most commonly used fishing poles out there. They are designed to be used for fishing in running streams or open waters. The rod is meant to position the bait perfectly on the hook, making it easier for you to lure in your catch for the day. As you go shopping for casting fishing poles, you will come across two different kinds;
Spin casting rods

Baitcasting rods
The first one has multiple small 'eyes' with a bigger one near the reel. This large eye is used along with the spin casting reel for bringing in the fish you catch. On the other hand, the baitcasting rod has multiple same-sized eyes near the reel. 
Spinning Fishing Poles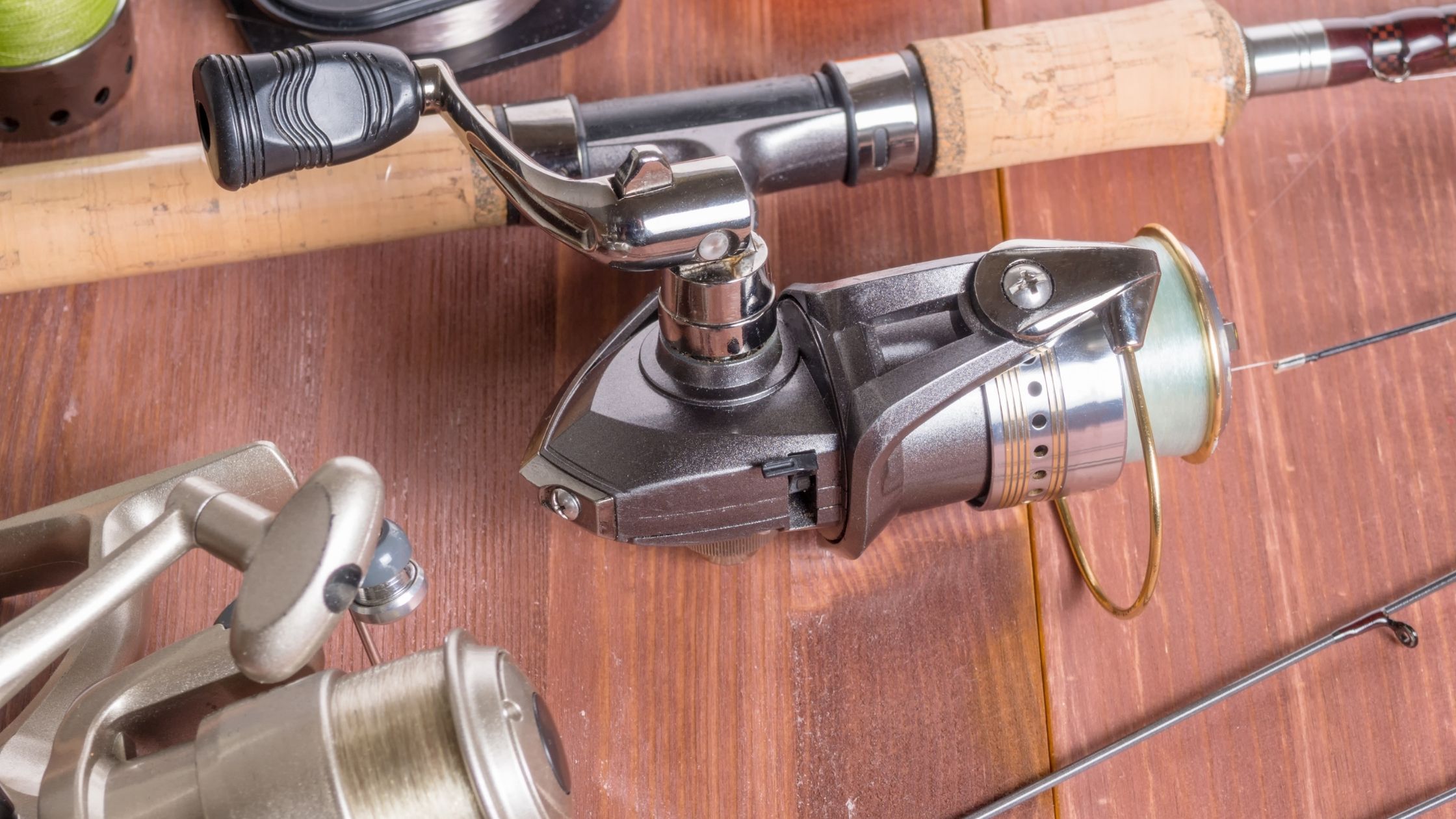 Spinning fishing poles can be difficult to differentiate from a typical casting pole unless you're an expert fisherman with extensive knowledge about both. While they look quite similar, a spinning fishing pole will feel lighter in weight and length.
These poles also have a large eye that minimizes friction against the fishing line and prevents it from snapping due to overheating. These poles vary from 4 to 9 feet in length, and the number of eyes increases accordingly, ranging from 5 to 9. You will also notice a reel fixed under the rod, which eases pressure on your hands as you cast a line. Hence, this pole allows a simple drag-and-flick action that is perfect for novice anglers.
Ultra-Light Fishing Poles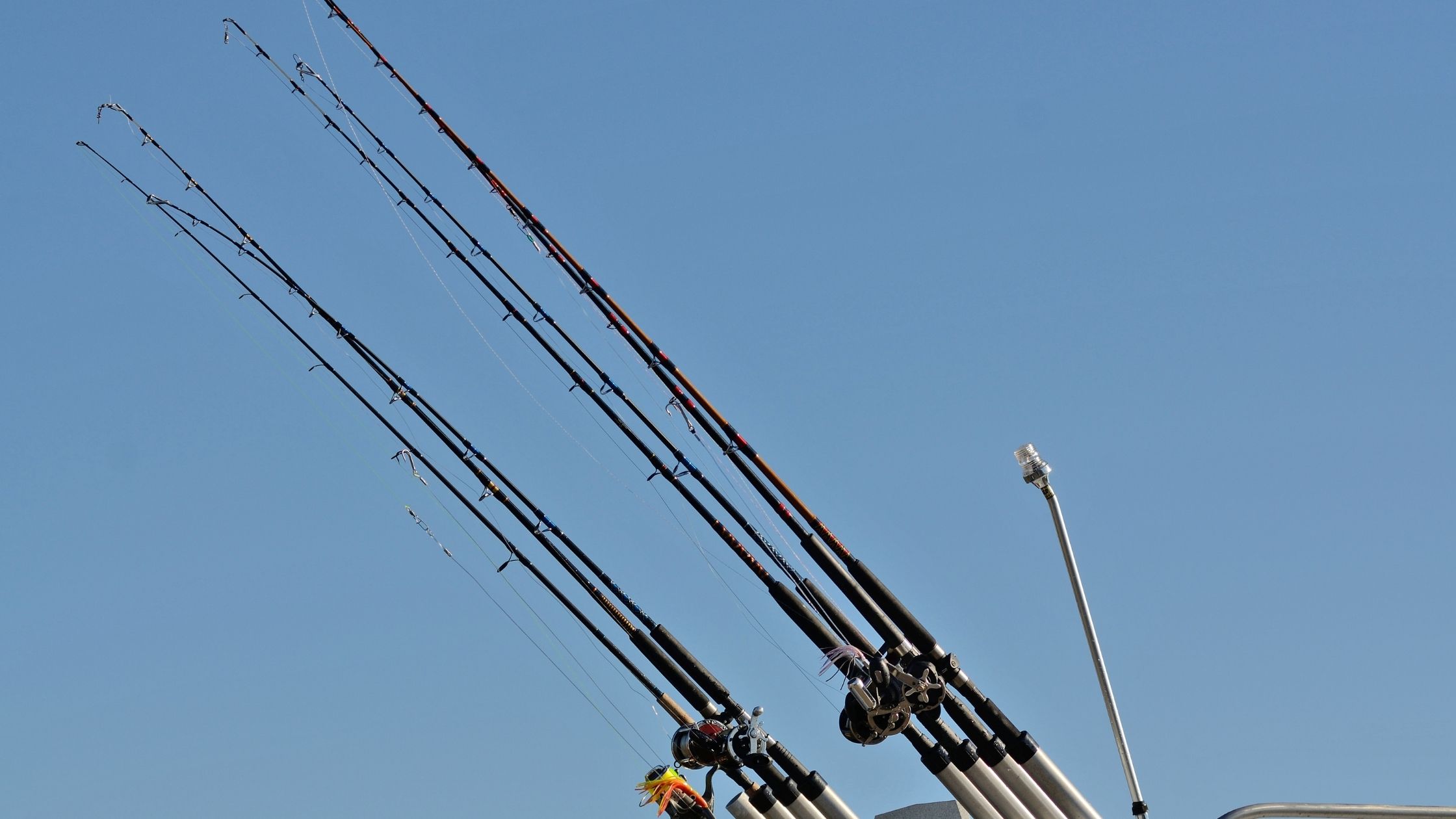 Shorter, lighter, and with better angling, the ultra-light fishing pole is perfect for catching smaller fish like bass, trout, and even different kinds of panfish. The lighter fishing rod makes the entire experience more fun and also challenging. These smaller anglers open fishers up to catching more fish than they would regularly with heavier gear.
These ultra-light fishing poles usually come in lengths ranging from 4'0 inches to 4'6 inches on the smaller size and can even go up to 8'0 inches to 9'0 inches on the other end. However, the perfect size for a regular fisherman is between the 5'0 inches to 6'0 inches range.
Fly Fishing Poles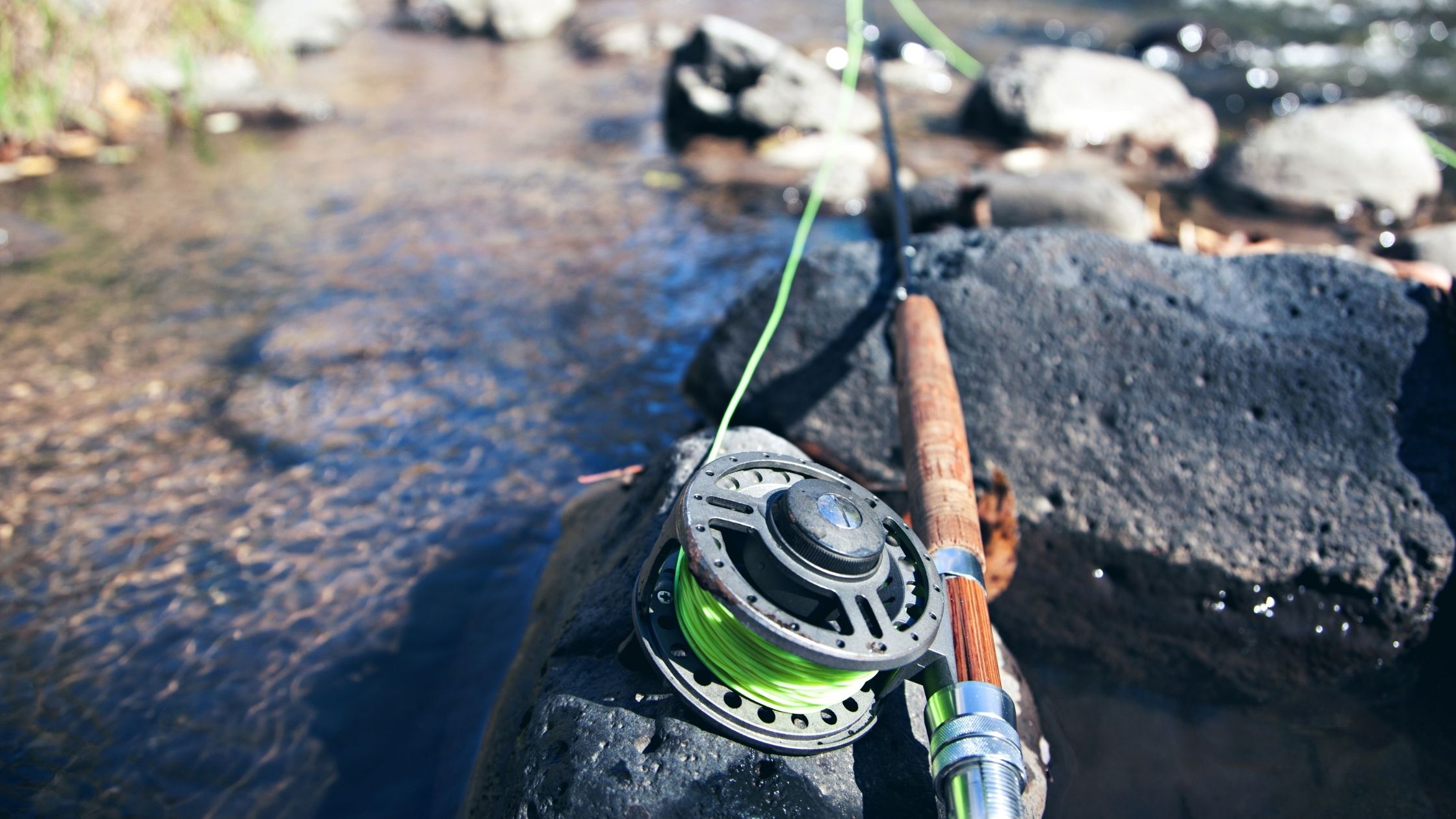 If you're interested in fly fishing, then a fly fishing pole is a must-have. These are available in an impressive variety of sizes and shapes, all meant for fly fishing only. These poles are flexible and can move backward and forwards as you try to make your catch for the day or fix the line.
The design of a fly fishing pole is unlike any other in the market. The butt piece in the rod is missing, enabling you to cast the line freely without having to worry about it getting tangled up. Fly fishing poles, as the name suggests, are meant for smaller fishes that inhabit freshwater bodies. However, you can use the bigger pole sizes for larger species of fish. Just make sure that they are sturdy and flexible enough to reel in a bigger catch if the fish struggles.
Telescopic Fishing Poles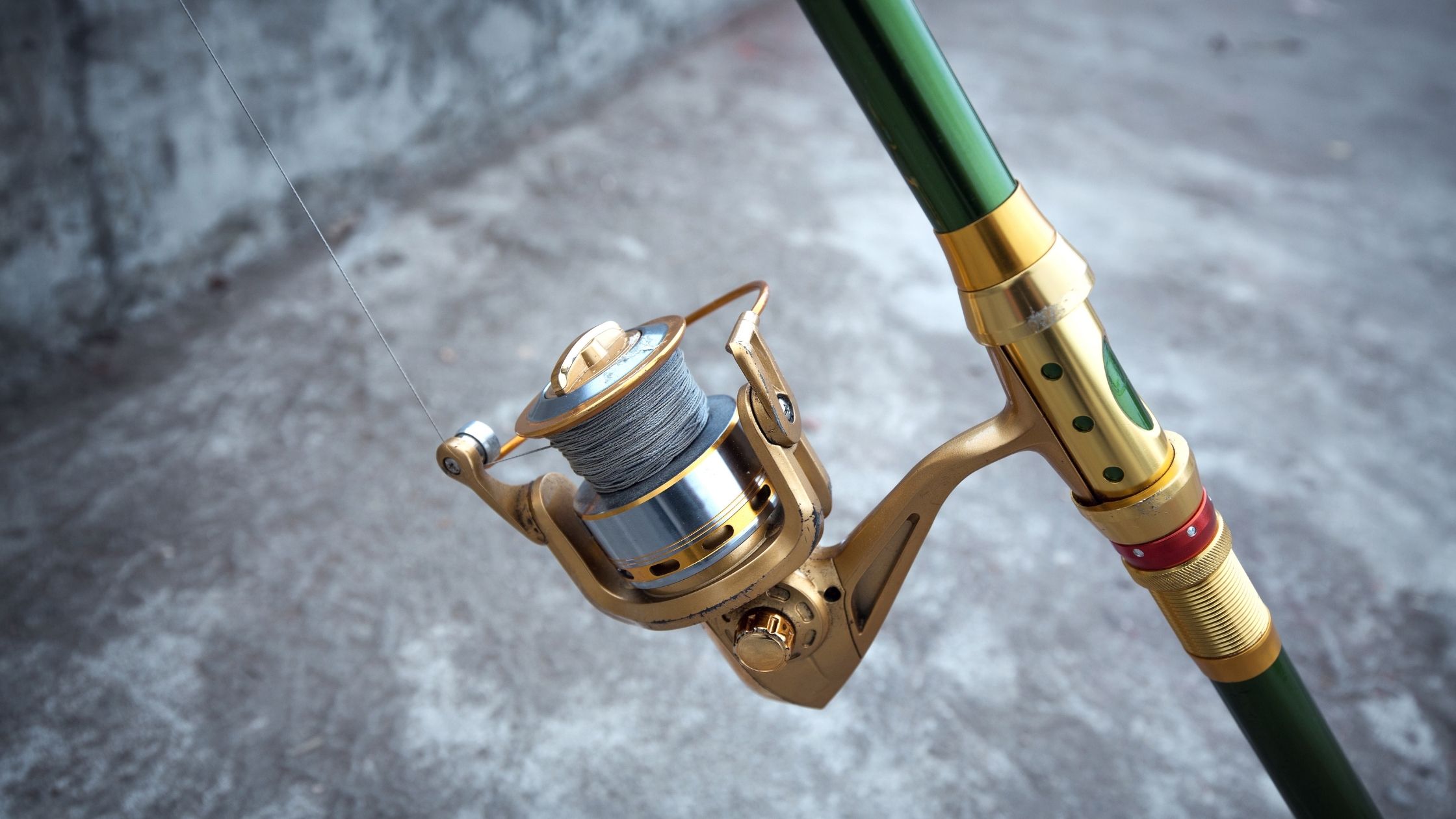 If you're looking for an expert fisherman's best choice of weapon, then it has got to be the telescopic fishing pole. They are extremely compact, easy to carry about, and can take on your fishing adventures without the pole constantly trying to hit you in the face. 
These rods come with extendable features. When closed, they are just about a foot or two in length but can easily be extended to over 20 feet! The best part is that this assembly and elongation process takes mere minutes to do. Since the rods are highly flexible and foldable, they come without any eyes. The tip has additional flexibility to make it perfect for surf fishing. But, keep in mind that you need quite some practice in line casting before you can start using a telescopic fishing pole; you can buy this specific fishing pole at Amazon.
Surf Fishing Poles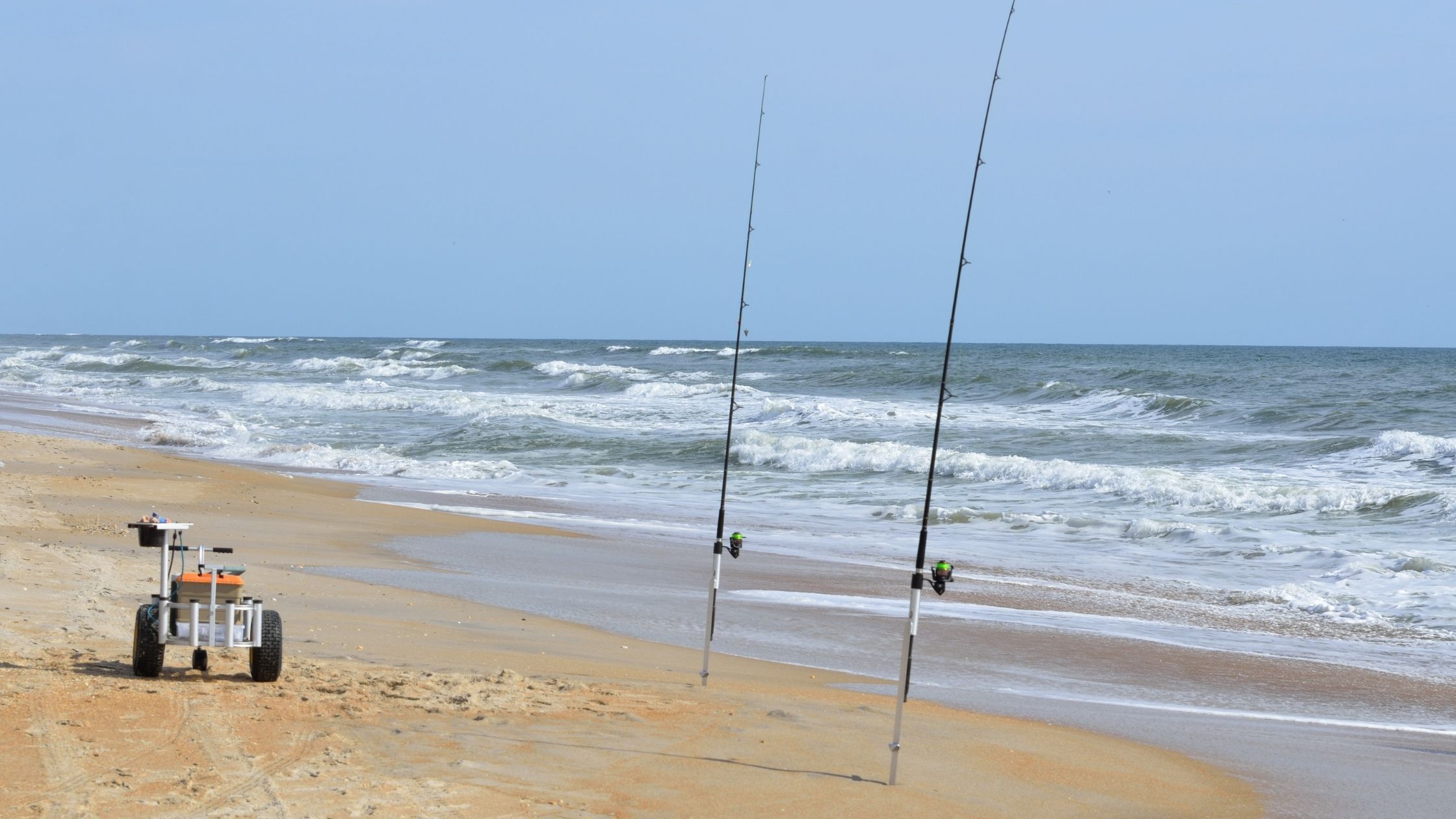 Surf fishing is only fun as long as you have the right pole with you. A surf fishing pole is specially created for this purpose alone. It is long, allowing you to cast the line far off while also being thick enough to offer sturdiness. These features come together to help you work against the surf movement, ensuring that it doesn't interrupt your catch.
These rods usually come in a range of 12 to 15 feet and have a heavy sinker. This sinker makes sure that the line you cast doesn't bob or float over waves as you fish.
Trolling Fishing Poles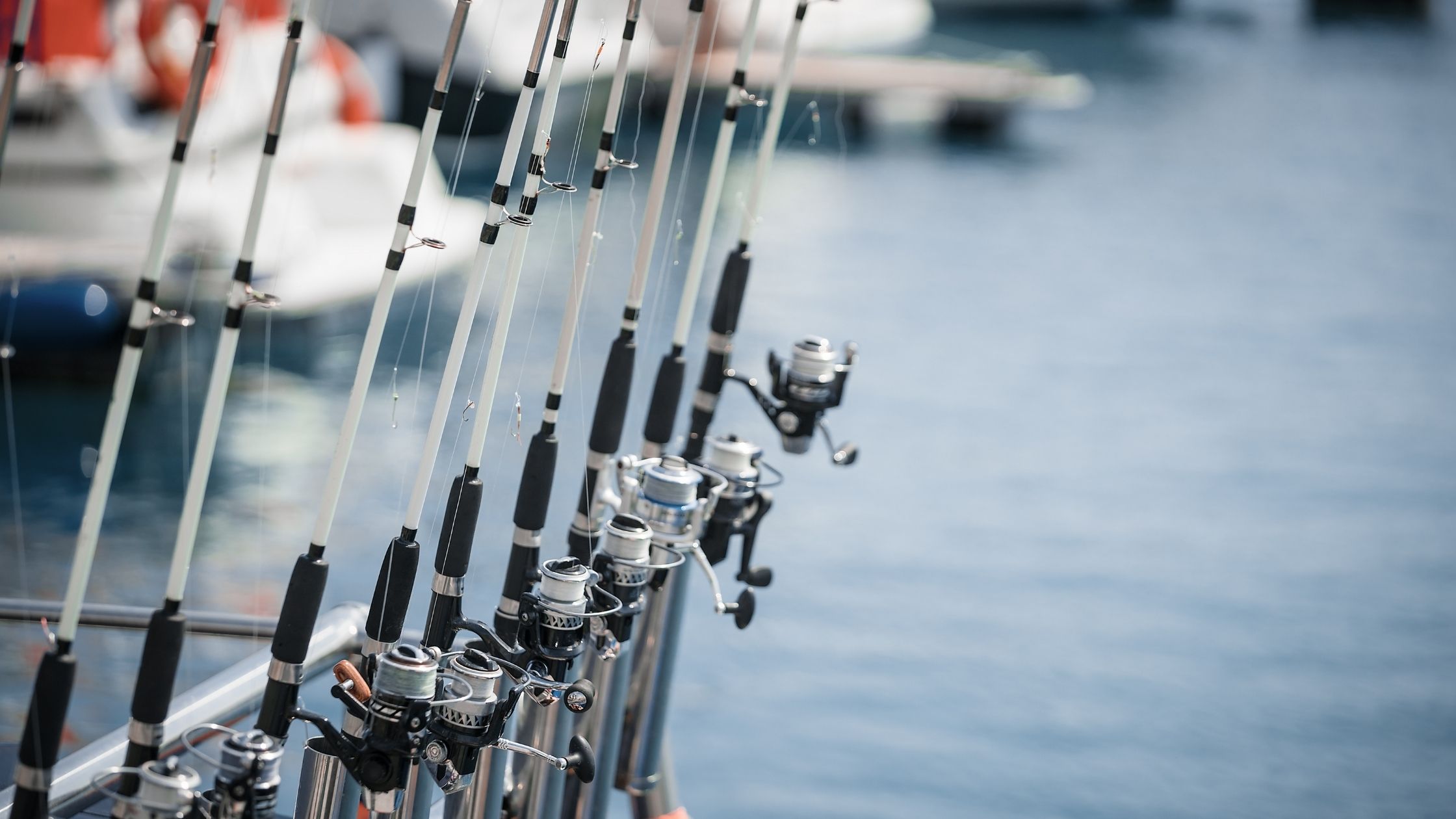 If your main aim for the fishing weekend is to have a great time, then a trolling fishing pole is the perfect gear to take along with you. Are you wondering why? Well, you can practically play a cat and mouse game with the fish while luring it in with the bait!
This type of fishing pole is positioned at the anterior part of the bait and does a great job of catching larger game fish. They are longer and thicker for this exact purpose. Therefore, the added sturdiness due to this thickness helps you win against larger baited fish.
How to Choose the Right Fishing Pole for You
If there's one thing a fisherman needs to have a productive day in the water, it is a good fishing pole. But that isn't quite enough. Just like you wouldn't take an SUV to a NASCAR event, you can't really cast an old fly fishing pole and expect to bait big catch.
So, how does one go about choosing the perfect pole for their fishing requirements? Read on below to find out all the factors you should consider before investing in your new fishing pole!
The Material of Fishing Pole
Fishing poles are made of a variety of different materials. Below, we discuss them all one by one.
Graphite Fishing Poles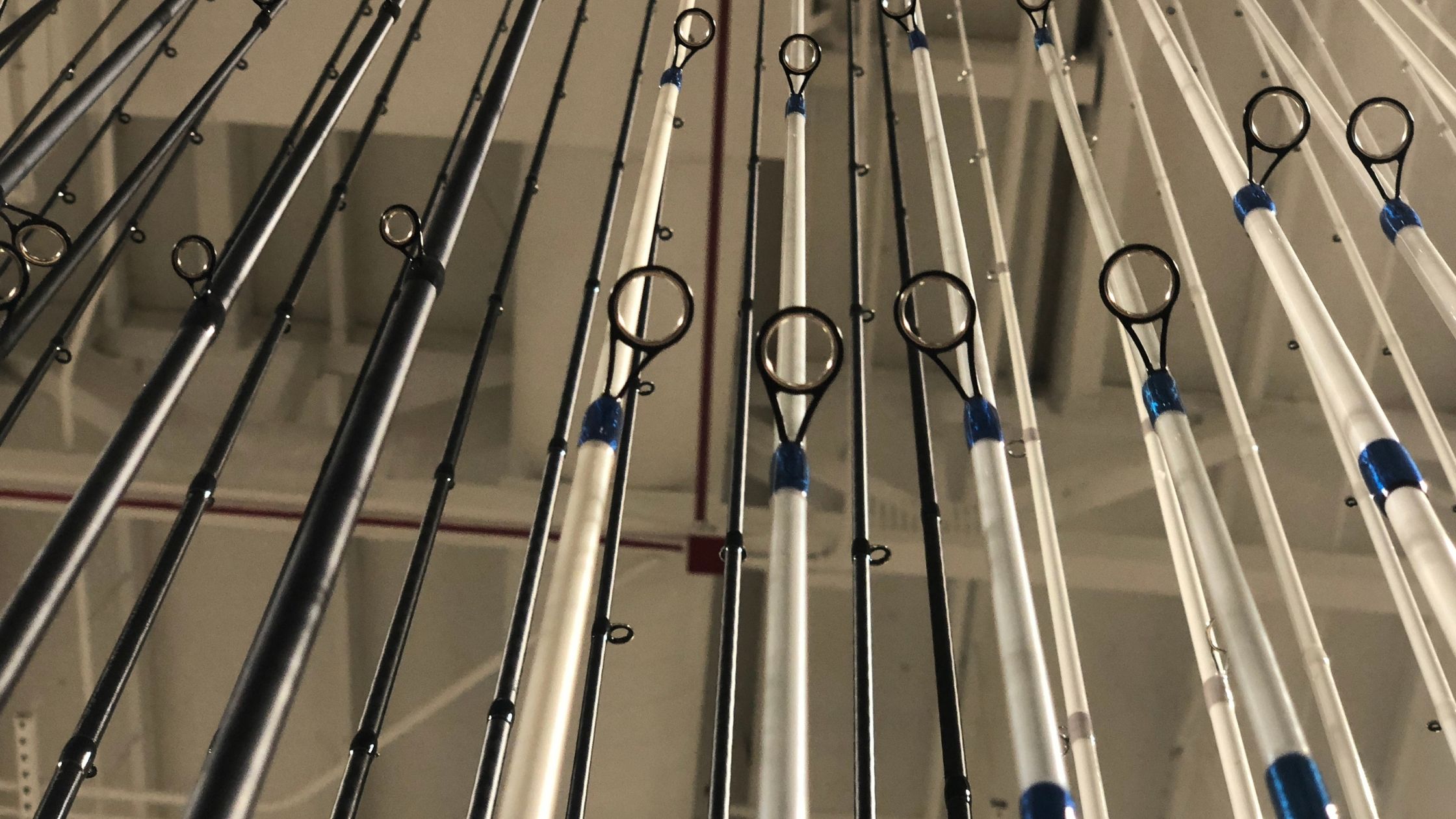 Being used since the 1970s, graphite fishing poles offer a light, flexible pole that is quite easy to handle, even for novice anglers. They are quite popular and attract a lot of attention due to their manufacturing materials. The material is quite sensitive to bites, with the lighter weight making it a joy to handle and reel in your catch.
When you look at a graphite fishing pole, you will notice IM6, IM7, etc., markers on them. There are identification markers for different levels of stiffness, also called modulus. The higher the modulus, the stiffer your fishing pole will be.
Fiberglass Fishing Poles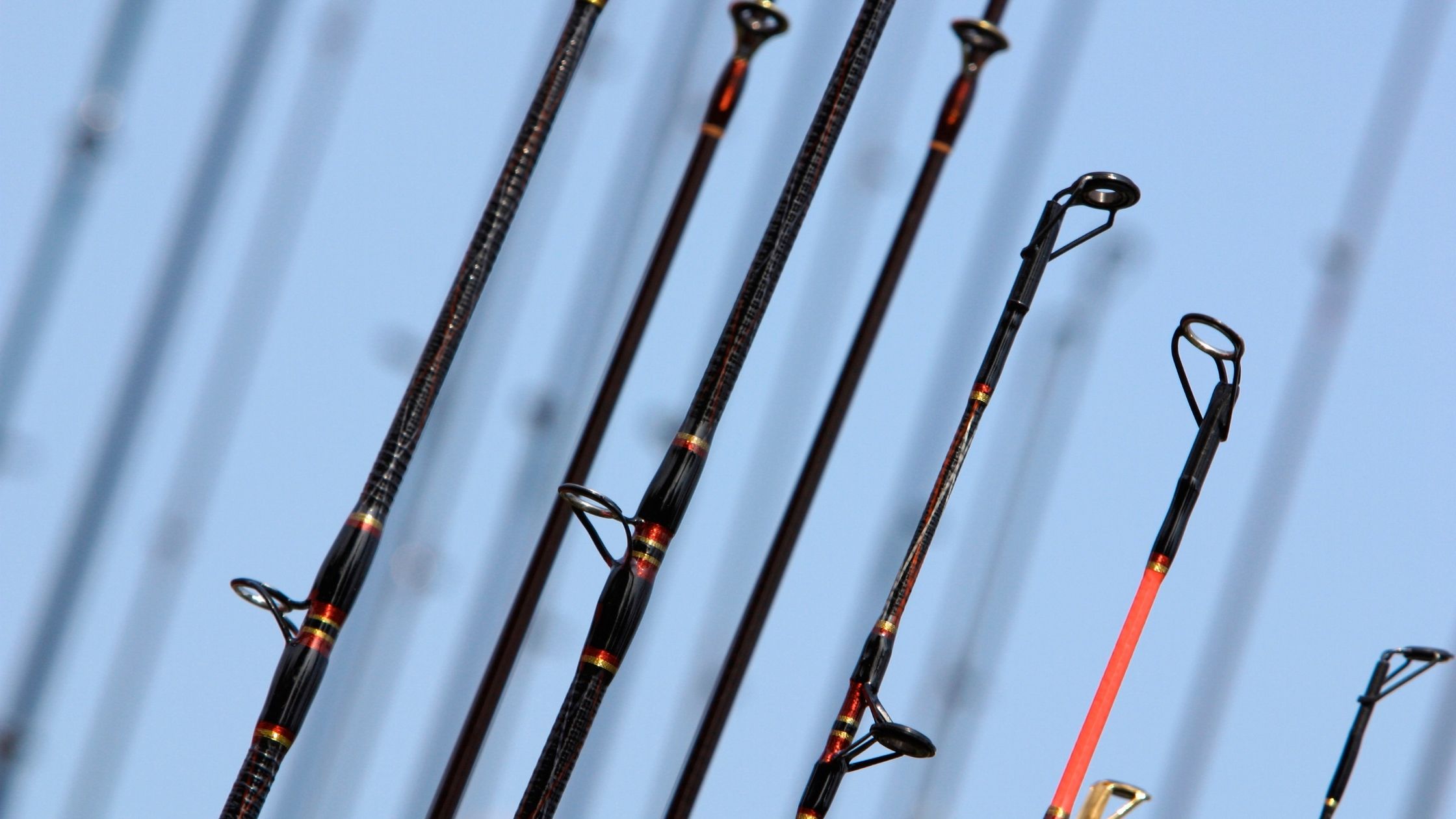 Fiberglass fishing poles are an old favorite of the fishing world. They are sturdy, strong, and can easily take a beating, making them perfect for catching larger fish species. These poles are relatively affordable while also being exceptionally durable. The only drawback is the limited feedback which makes it difficult to detect lighter bites.
Composite Fishing Poles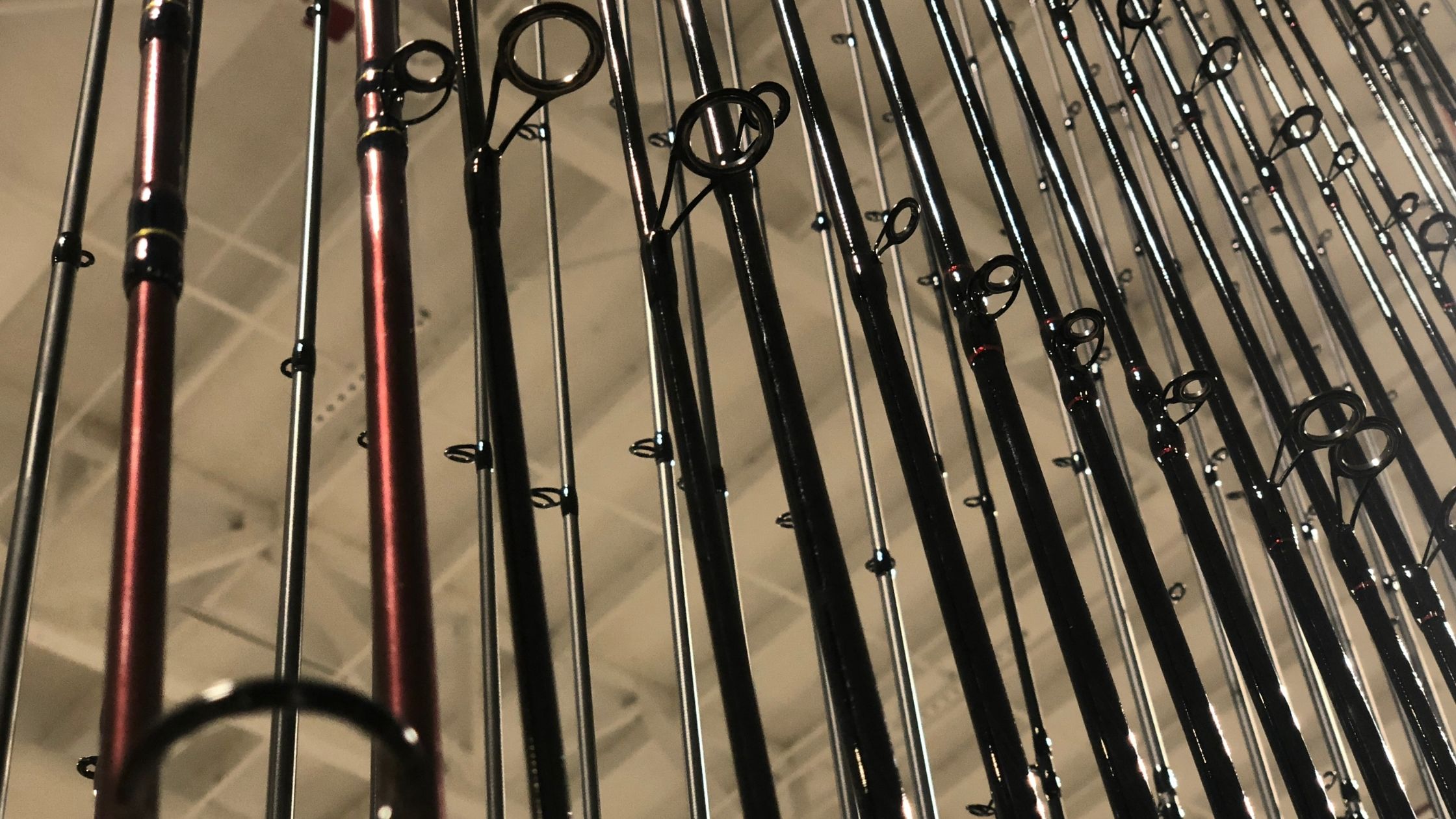 If your main aim for a new fishing pole is improved performance, then the first two materials of fishing poles simply won't cut it. It would be best if you had a composite fishing pole that comes with the best properties of both. Composite fishing poles offer all the flexibility you could possibly need, along with increased sensit9ivy and a lightweight pole.
They are extremely versatile and can be used in different kinds of water easily. However, these fishing poles are the most expensive variety out there, so be sure to consider that.
Slow, Medium, or Fast
The action of your pole is one of the most important components to consider. Based on the shape of the pole and the material it is made of, the pole action determines how much and at what point your pole bends. It also controls the speed at which your pole will return to its original position from the loaded position. That is where slow, medium, and fast designations come into play.
Understand the Pole Markings
Lastly, before you decide which type of fishing pole to buy, you should understand the pole markings you must have noticed on it. Almost all fishing poles come with clear markings that tell you all that you really need to know about the pole.
The first three or four numbers indicate the length of the pole, after which comes the type of action. This is then followed by the recommended weight of line and lure for this particular fishing pole.
P.S. If you're having difficulty in making out what the markings stand for, be sure to ask the salesman to help you out!
Additional Tips of Types of Fishing Poles  
There is a whole world of different types of fishing poles out there, and we understand that making the right pick can be overwhelming. With so much to consider, a good place to break it down is by determining a rough budget that you're willing to spend on your new gear. Then, you should think of what kind of water you will be fishing in and the species of fish you're interested in catching.
All of these factors will help narrow down your options, so you can then work on determining which fishing pole feels right in your hands and take it along with you on your next fishing weekend. Hope you have a great time!